The Lazy Person's Route to SEO Success
Every time I speak to an SEO expert it's the same old pitch – I need to give it 6 months to work. Why? You're asked to pay for 6 months and yet it may or may not work out. They all make promises and being a bit of geek, I've always been skeptical of SEO types – is it all smoke and mirrors? Yet, I do know that all our successful clients have at least 30% of sales coming from SEO. Clearly SEO is vital, but how do you get results?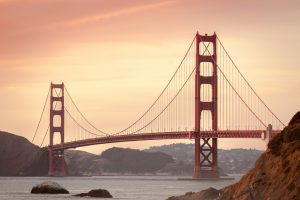 At our office in Santa Rosa, one of our neighbors was an SEO guy, no names of course. Our CEO Jamison had been out for a few drinks on occasion with this guy, and whilst I was visiting he set up a meeting over lunch. You have to love California; the weather, the atmosphere and the food is out of this world. We ended up at a farmers market restaurant in the hills overlooking Santa Rosa. It was roastingly hot (so hot, in fact, that a forest fire broke out 2 weeks later and unfortunately burnt the restaurant to the ground, plus 15% of Santa Rosa). Our guy rocks up in flip flops, shorts and with a story about how he spent all morning at yoga working out. I thought 'here we go'.
First impressions were not good and that's even before he starts telling me he only works 15 hours a week. His wife has another gig, as he calls it, doing some other business. Lunch arrives and he's telling me about his new BMW M5 before I turn the conversation to SEO. He outsources all his work to a team in India. They work for peanuts while he makes a killing. I ask about his link building strategy and content, to which he laughs. The India team sort all this, he doesn't give a care about it. He explains most clients only last 6 months, but as we are doing his Google Ads for him, which he is 'super stoked about,' new clients just roll in, so who cares about results?
Honestly, I sat there eating my burrito in shock at the balls of this guy, and then he asks if we can give him some of our clients. Oh, yeah, I am going to hand over our hard-working clients to you! I knew SEO was a little unethical but this was beyond the pale for me personally.
Needless to say, we dropped him as a client. But it got me thinking about SEO. At the time, we were a pure pay-per-click operation, and a bloody good one too. I knew clients needed SEO, as you need a balanced approach between paid, email, direct, SEO and social to succeed long term. We'd solved social media as it had increasingly become a paid platform, but SEO was a problem.
The more we investigated SEO, it became clear that the solution was unbelievably simple. We knew that to provide the high standard service that our customers expect, we'd need to provide our own service. When we investigated the SEO that our clients received from other agencies, we saw a clear pattern. Only a few of our clients actually received any benefit from their SEO agencies, most did not increase traffic or sales. Too many focussed on the technical aspects of SEO and did not take the next step of content.
SEO in 2019 requires a new approach. The top positions are now taken by paid ads. These ads target the 3% of consumers who are ready to buy. You cannot get to these customers with SEO anymore. Google has seen to this. These are the golden nuggets, so you have to pay with ads if you want these people. This leaves those who aren't ready to buy, but are problem aware or can be persuaded. Luckily for you, they are 37% of the web audiences. But how do we sell to these people with SEO? After the fall out from the American election, with the use of Cambridge Analytica, you might be aware that they used a new targeting method called persuadables. These people are the group that can be persuaded to consider your products.
To reach them requires you to define your customers' problems. You have to be able to describe your customers' problems better than they can, you then need to offer them a range of options, make a recommendation and explain why you are the best solution provider. You may know this strategy as high-value content.
Just creating the content isn't enough either. You have just started to educate your customers with content and that will not get them to buy. You need to nurture them into the sale and this requires you to continue the communication with them via email, or remarketing on display ads and social media.
Yes, you think that this approach sounds great, but what about results? Our client went from 2,000 visitors a month to over 10,000 per month with this very technique. That's explosive.
It's not easy to do, it requires great effort to understand the problems your customers face, create high-value content and then utilise the SEO funnels to convert them to a customer. Clearly, content is king but the understanding of how to make your content magnetic is vital. Just think about it – your content has to be so appealing that it will distract your customers from that cute cat video that's always just a few clicks away. That takes skill, talent, and a process.
In our quest to improve customer service ever further, we have expanded our SEO team with the recent addition of Charlotte to develop our content service. Yes, you guessed it, we now have the capacity to take on another 6 SEO clients.
So, if you don't feel you're getting the SEO results you deserve, and by deserve I mean that 30% of your revenue comes from SEO, with growing results month on month, then get in contact. At the end of the day, SEO's role is to give you something (usually sales) so you can become someone. It's all about us each achieving our full potential. What that someone is, is up to you. It may be a better manager, a successful business owner or simply becoming the best version of yourself.
Call us on 01244 470067 or fill in the form below so Charlotte can start achieving results for you.